This is a used Multifunction Body Control Module (BCM) from a salvage vehicle and has been inspected and cleaned. It is sometimes also referred to as a Front Control Module (FCM) or a Multi Function Module.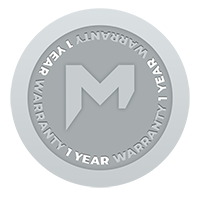 All OEM parts. Free Shipping. 90-day Warranty.
If we have recommended that you purchase this FCM as part of your IPM Purchase or Overhaul for expediency in restoring your vehicle to operation, and it turns out later that you do not need it, you may return it to us at your shipping expense for a full refund.
Interchangeable Part Numbers:
This used 2005 Chrysler 300/Dodge Magnum body control module is 100% compatible with FCMs bearing any of the following Part Numbers:
56038742AE, 56038742AF, 56038742AG, 56038742AH, 56038742AI, 56038742AJ, 56038742AK, 56038742AL, 56038742AM, P56038742AE, P56038742AF, P56038742AG, P56038742AH, P56038742AI, P56038742AJ, P56038742AK, P56038742AL, P56038742AM, 5026021AB, 5026021AC, 5026021AD, 5026021AE, 05026021AB, 05026021AC, 05026021AD, 05026021AE, P05026021AB, P05026021AC, P05026021AD, P05026021AE
Part Number Notes:
The last two alpha characters in FCM Part Numbers refer only to the date of manufacture and are completely interchangeable with each other.
The presence or absence of a leading zero as the first character in the part number is not significant. It may appear on your old FCM with or without a leading zero.
Your old FCM may show a "P", or "P/N" in front of the part number. This is merely a field heading on the sticker that means "Part Number" and is not significant.